This project analysed the Swiss Central Business Names index to understand how political party are acting as lobby over energy production companies.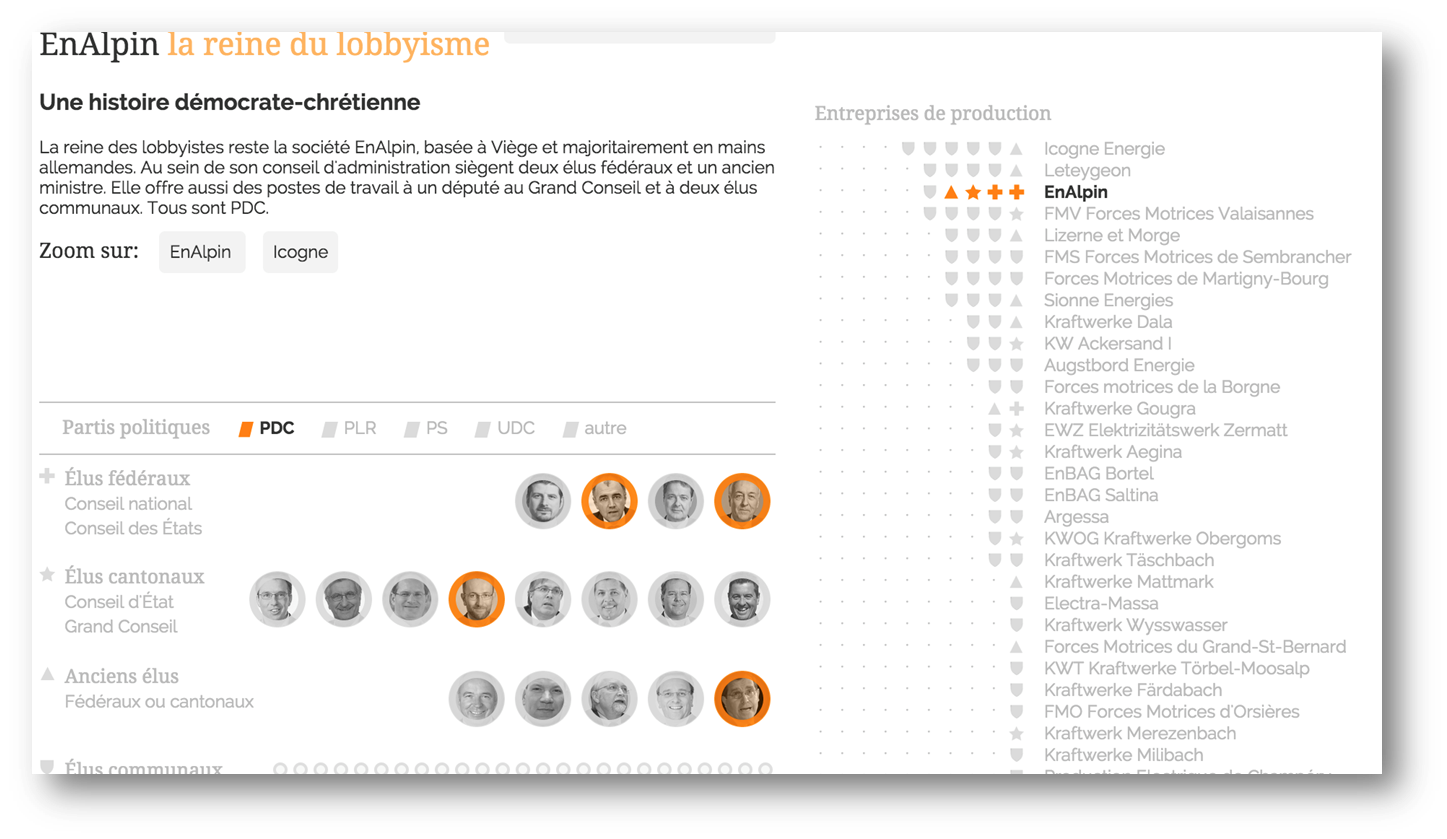 How the PDC reign on dams in Valais
Who owns the energy companies in Switzerland? How politics are involved in these companies?
Read the article published ont the newspaper « Le Temps »
Discover it through this advanded dynamic visualization!
More in details
It is based on an analysis of the Central Business Names index of Switzerland, a public base grouping all companies established in Switzerland. All these companies are detailed with names of owners and board member with an history for each modification.
After an extraction of the companies details, a groupment of board member (politics people only) were made to understand how they are involved.
The result is presented on an interactive and could be used to have a better view of the Swiss energy business.
For example, the company « EnAlpin », based in Viège (CH) is the Queen of the lobbyists and is owned mostly by German companies. But at the board of this company sit 2 Swiss Federal elected member and a former minister. 3 other political active people are working for this company. They are all from the same political party (PDC).